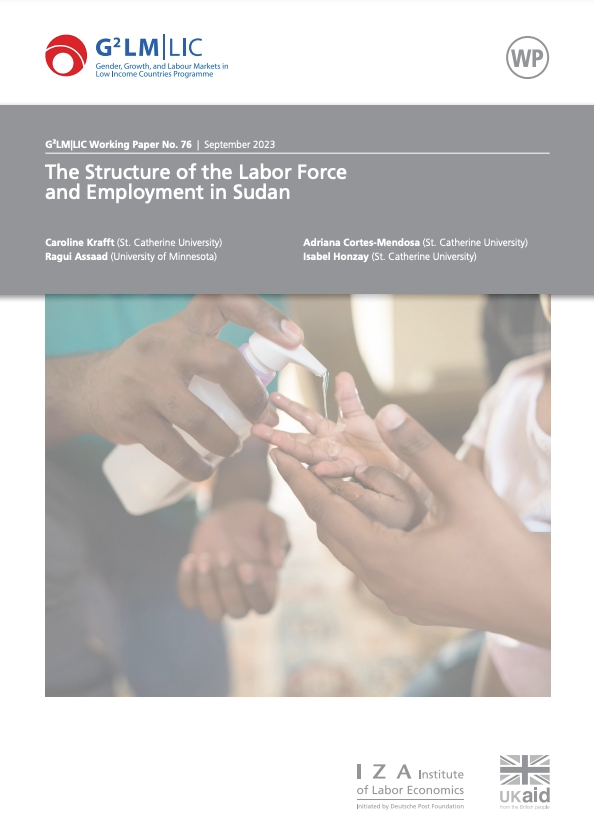 In the midst of a turbulent period in Sudan since 2018, this study meticulously examines Sudan's labour market dynamics in 2022. With its last household survey conducted in 2011, Sudan has faced a series of significant economic and political shocks. This includes the secession of South Sudan in 2011, leading to declining per capita GDP, prolonged political and economic struggles, and the 2018 protests that ultimately led to the removal of President Al-Bashir and the establishment of a civilian government in 2019.
In 2020, Sudan confronted the global COVID-19 pandemic, adding to its economic challenges. Political instability continued, culminating in a military coup in October 2021. Despite these adversities, data from the Sudan Labor Market Panel Survey (SLMPS) for 2022 offers a unique window into the labour market situation. Notably, this data was collected before the outbreak of hostilities in April 2023, which further exacerbated the displacement crisis in Sudan.
The analysis reveals the intricate interplay between these recent shocks and long-standing structural issues within Sudan's labour supply. The country has a large youth population, high total fertility rates, and a prevalence of early marriages, resembling Sub-Saharan Africa more than the Middle East and North Africa (MENA). By 2022, progress in expanding education had stagnated, particularly in rural areas, with persistent gender disparities in access and enrollment.
Labour force participation exhibited a significant decline in 2022, particularly among women. Alternative forms of participation, such as family businesses and subsistence agriculture, may explain the sustained involvement of women, especially in rural settings. Youth face high unemployment, but for women, elevated unemployment rates persist into middle age.
Agriculture remains a significant driver of Sudan's labour market, alongside substantial informal wage work outside the sector. Notably, informality is widespread in the private sector, leaving a considerable portion of workers without employment benefits or protections. Predominant private sector wage work occurs in microenterprises, characterized by informality, irregularity, and work conducted outside formal structures.
The study underscores the need to address demographic pressures, educational disparities, gender inequalities, and the prevalence of informal employment in Sudan's labour market. Structural transformation, economic recovery, and political stability are vital for Sudan's long-term prosperity. It also highlights the necessity for further research and data collection to gain a comprehensive understanding of the multifaceted impact of recent political and economic challenges on Sudan's society and labour market. Read the working paper here.