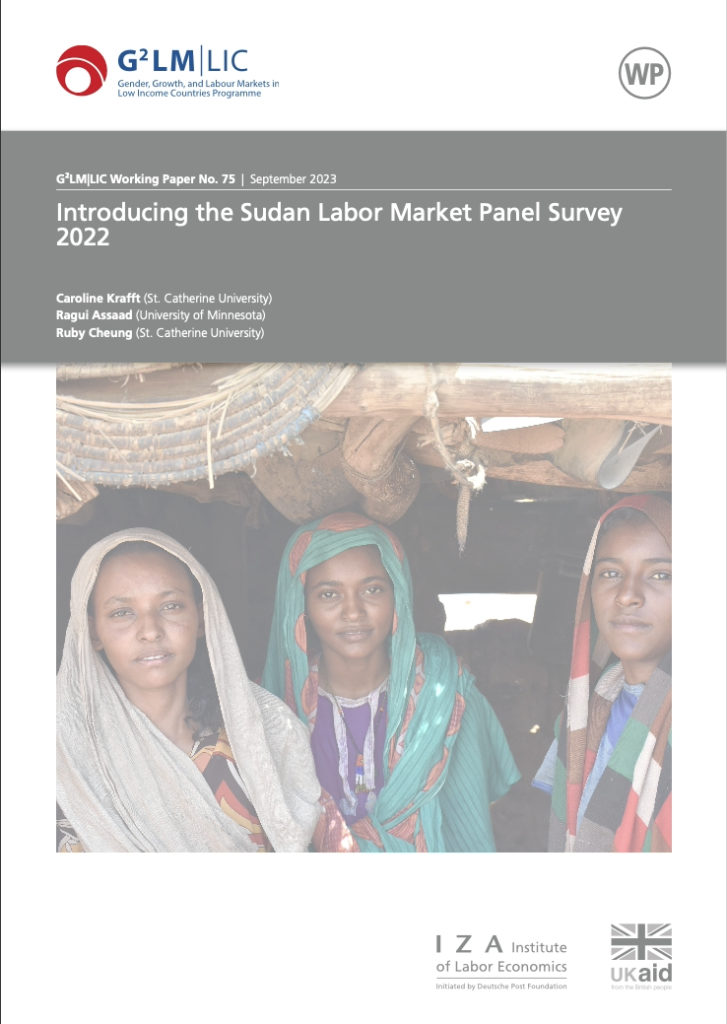 This paper introduces the Sudan Labor Market Panel Survey (SLMPS) 2022, the first nationally representative survey in Sudan in nearly a decade. It delves into the survey's design, covering its diverse subject matter and the intricate sampling strategy. The study specifically focused on oversampling refugees and internally displaced populations. It also describes the training, fieldwork, the resulting sample, and the application of weights.
Key demographic and labour market indicators are compared with older nationally representative data sources to validate the SLMPS data and update our understanding of Sudan's labour market. This rich and publicly available dataset offers substantial opportunities for researchers to gain insights into Sudan's evolving labour market, economy, and society.
The SLMPS 2022 is part of the Labor Market Panel Survey series conducted by the Economic Research Forum (ERF) since 1998. Despite numerous challenges, including political strife, economic instability, a major pandemic, civil conflict, and weather shocks, the research team successfully implemented the survey to provide valuable socioeconomic data for Sudan.
The fieldwork for the SLMPS 2022 was conducted by the Central Bureau of Statistics (CBS) from June to September 2022, resulting in a nationally representative sample of 4,878 households and 25,442 individuals.
Prior to this survey, the most recent nationally representative data for Sudan dated back to the 2014/15 Sudan Household Budget Survey and the 2014 round of the Multiple Indicator Cluster Survey. All previous nationally representative surveys predate the secession of South Sudan in 2011, making the SLMPS 2022 data vital for updating our knowledge of Sudan's economic and social landscape. Read the working paper here.