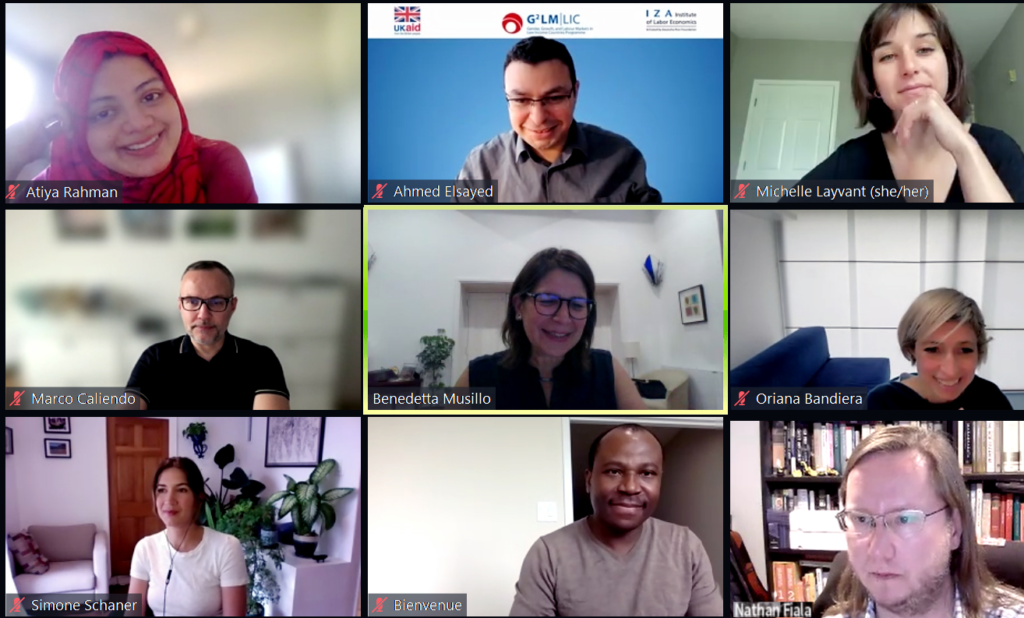 The COVID-19 pandemic has crippled the world economy, and low-income countries were hit the hardest. To explore emerging policy solutions based on the newest findings on the impact of the pandemic in LICs, G²LM|LIC convened a research meeting on its COVID-19 research projects.
Simone G. Schaner of the University of Southern California, Atiya Rahman of BRAC University, Michelle Layvant of UC Berkeley, and Nathan Fiala of the University of Connecticut discussed a wide range of topics covering rural-urban migration, the current situation of SMEs, long term labor market outcomes, the resilience of micro-entrepreneurs in the informal sector and among others.
Apart from targeted policy solutions from local governments, researchers are calling for a global commitment to ease the post-pandemic economic burden.