In Ghana, women, on average, spend more than three times the average time men spend on domestic work and child chare activities. Such a burden created from unequal housework may have implications on women's socio-economic empowerment, particularly, on their labour market and reproductive health outcomes.
In a setting characterised by unequal distribution of domestic work and stalled fertility rates, it is important to examine the tensions between family life and paid work on women's labour market outcomes as well as on their fertility decisions.
Using qualitative data the study explores the effect of unequal distribution of housework on women's labour market outcomes and examines the role that earnings differentials among couples play in the fertility choices of such couples who are married or in a consensual union.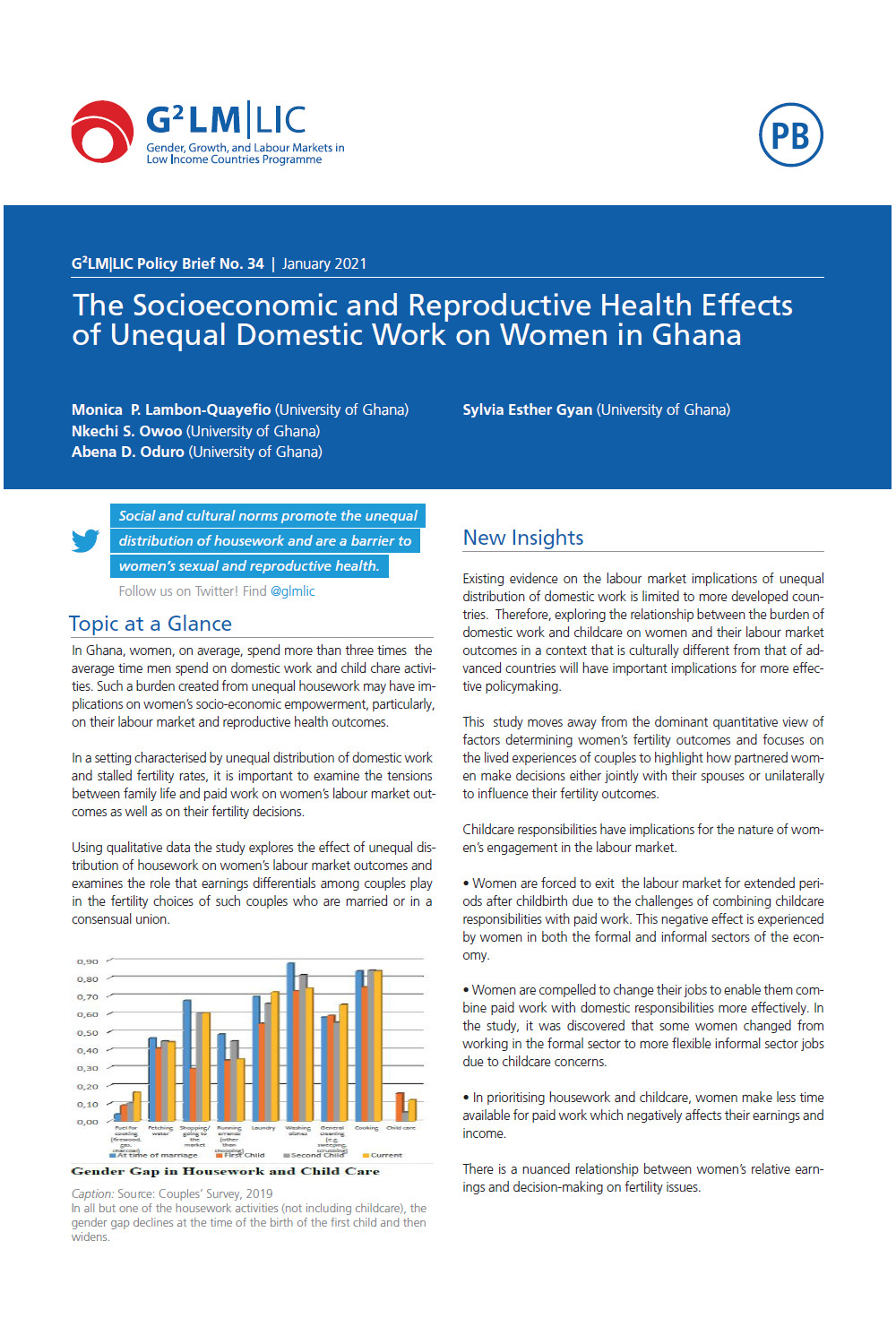 G²LM|LIC Policy Brief No. 34
The Socioeconomic and Reproductive Health Effects of Unequal Domestic Work on Women in Ghana