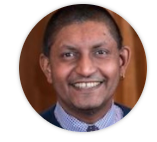 Vimal Ranchhod
Vimal Ranchhod is a professor in the School of Economics and the Deputy Director of SALDRU. He grew up in Johannesburg and did his undergraduate studies at Wits University. In 1999, he went to the University of Michigan on a Mandela Fellowship to continue his graduate studies. He completed his PhD in economics in 2007, with an emphasis on labour economics and the economics of education. He was promoted to full professor at UCT in 2018.
Ranchhod has taught multiple courses at both the graduate and undergraduate levels, at Wits, UCT, Michigan, and Yale University. These include PhD and Masters level courses in labour economics and econometrics, which are his core fields of expertise. He has authored or co-authored over twenty peer-reviewed publications, and has several additional working papers. His work has appeared in both local and international journals, including the World Bank Economic Review, World Development, and the Journal of Development Economics.
Ranchhod is a former Principal Investigator of the National Income Dynamics Study (NIDS) and is currently the PI on a substantial costing project for DHET/USAf that is looking at the costs of providing training at universities in South Africa. He is also a member of the ASSAf Standing Committee on the Science for the Reduction of Poverty and Inequality.