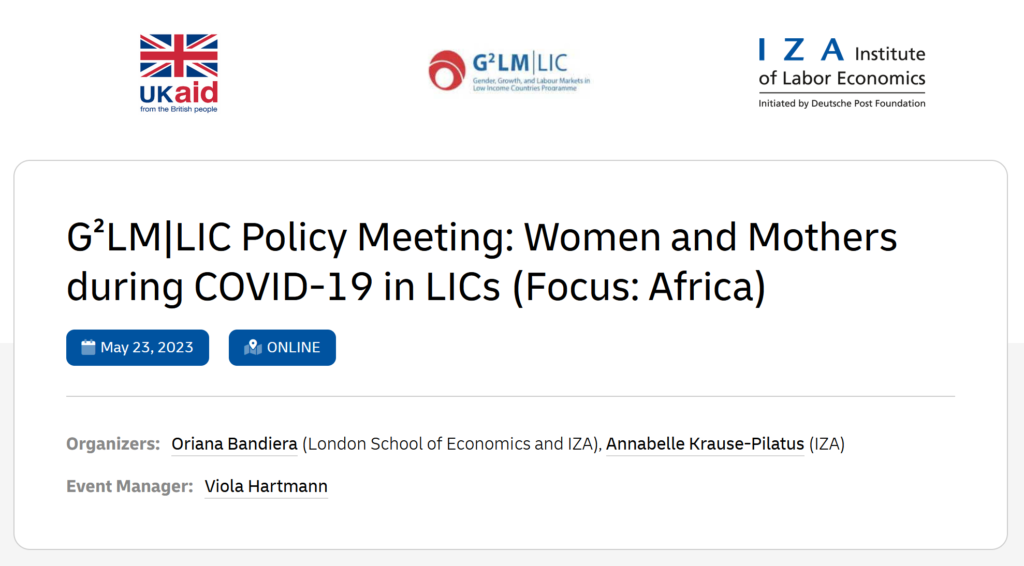 Within the IZA/FCDO G²LM|LIC programme, a number of projects on the effect of COVID-19 in low income countries were funded. A subset of these projects with a focus on mothers and women in African countries will be presented in an online workshop via Zoom on May 23, 2023 at 1pm-2:40pm CEST. Each presentation will be followed by an input on the policy perspective.
The workshop is intended for researchers and policy makers/advisors alike.
If you are interested to attend feel free to register here.