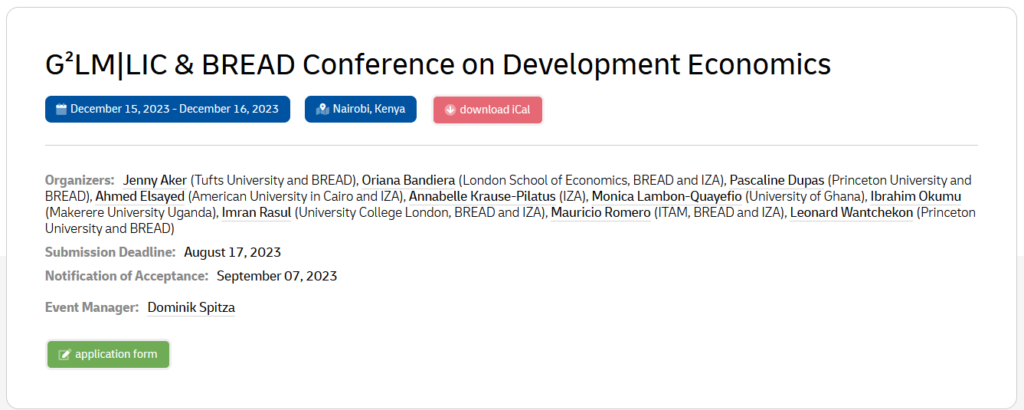 The IZA/FCDO Gender, Growth and Labor Markets in Low-Income Countries Programme (G²LM|LIC) and the Bureau for Research and Economic Analysis of Development (BREAD) are pleased to announce a joint Conference on Development Economics which will take place on Friday, December 15 and Saturday, December 16 in Nairobi, Kenya. The conference will consist of presentations of advanced stage research by senior or junior researchers, and presentations of early stage research by junior researchers.
A special feature of the conference will be the option of mentoring for junior researchers based in Africa, or those with nationality from an African country, in the months before the conference by BREAD fellows and affiliates.
You will find the call here.